SENIOR ASSASSINS CAN KILL THE SPIRIT OF FUN
The game is Senior Assassins and the premise is simple: you and your partner are assigned a target and your goal is to "shoot" them (with a water gun of course) by the end of the week to continue, all while dodging your own assassins who are trying to shoot you. However, this game can get ugly and competitive quickly since the winner receives a sum of money as a reward. It must be mentioned that this game is not condoned by Greenway's administration and is in no way affiliated with Greenway High School.
Senior Assassins has been around for several years but was recently revitalized by former Demon Mark Kando back in 2015. Since then, it has been a tradition for seniors to participate in this highly-competitive game where you can't trust anyone. Some seniors, who wished to remain anonymous, talked about the ugly side of the game.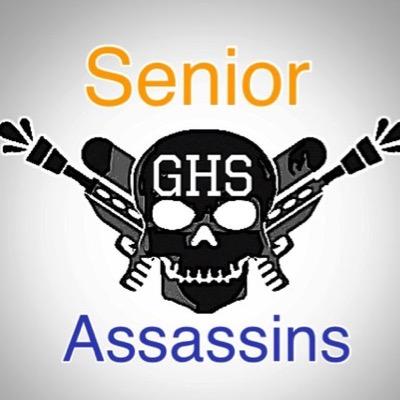 "I have a guilty conscience so going around and hunting people at there most vulnerable moments was just uncomfortable for me. However, if the game was run better and the correct rules were more obvious then I think it would've made the experience more enjoyable," said one female senior.
Another female senior said, "At first it was fun, but after a little bit it wasn't very fun because people took it too seriously and sometimes it wasn't really fair. It wasn't really worth paying $10."
However, one female senior had a more positive experience, saying "Yes, I did enjoy it [playing the game]. It was worth the $10."
"I think some of the assassin parings were kind of impossible to follow through with and you just knew you had to give up like if you're paired against someone you don't know or one of the best teams in the game. Also, some of the rules may have been biased. There were certain places you could or couldn't kill people, and it should've been an understood rule, but there were a lot of times an 'exception would be made' and the rules would just change," said one female senior.
Another senior female felt very strongly about this: "YES!" No way some of these people should have been in the game this long."
Another senior also agreed saying, "There were instances where I felt like the person running [the game] was playing favorites."
One senior did not experience any animosity between others playing the game, saying "My partner and I didn't dislike anyone we played against."
Another senior said that she wasn't involved in anything serious, but said, "There was some disagreements between me and some other players, but not really any hostility towards one another."
Another female senior said that she did notice some hostility between players, saying "Yes there was, people got mad when you helped people out sometimes."
A majority of the people I interviewed said that they had friends who tried to sell them out, with one senior saying "No, but they tried to." Another senior said, "No, not personally to me but I watched it happen."
One senior said, "I never got assigned any of my close friends to assassinate and my assassins were never close friends of mine either so it was all fine!" A couple of the seniors I interviewed also said the same thing.
However, one senior said, "Yes, I had friends that were my assassins, but I was not mad at them for getting me out. But I had friends that were my targets and they got mad when I tried or got them out."
Although Senior Assassins can be fun and energetic, it also has the potential to get highly competitive and ugly.
*Senior Assassins is in no way affiliated with Greenway High School or GUHSD.*