CAVEMEN WRITE ON WALLS THEN DEMONS HEAR THE CALLS (THE HISTORY OF TECHNOLOGY IN SCHOOLS)
If one looks at the evolution of Greenway's computers in the past 20 years, it's very interesting as far as the technology goes. Back in the early 80's, Greenway got their very first computers; however, that was before the Internet and everything that came with it arrived. Greenway has been fortunate in terms of it's technology and it's ability to use computers in a constructive way.
According to Purdue.edu, in the colonial years, wooden paddles with printed lessons, called Horn-Books, were used to assist students in learning verses. Over 200 years later, in 1870, technology advanced to include the Magic Lantern (pic below), a primitive version of a slide projector that projected images printed on glass plates.
By the time WW1 ended , students wanted something a little more innovative than the projector. So after that, items such as the pencil and chalkboard where invented.
Greenway has many advanced and new technology systems. We have computer labs, with one even containing Apple computers equipped with anything a student needs to work on schoolwork.
According to Mr. Giddings, we got our first set of computers in about 1981 for a class called Business Processing. Half of the class would work on business processing, and the other half would work on basic programing. Around 1983, Greenway had their first Apple 2e computers, which helped students learn how Apple works, along with other programs such as Word and Excel. In 1986, Greenway got their first Mac Classics in a computer lab.
In 1988-89, Greenway built a computer lab with 36 Macs and 32 IBMPS2s. Finally in 1991, every teacher in the Glendale Union High School District was given a IBMPS2 (see picture below) or a Mac classic to help with their teaching.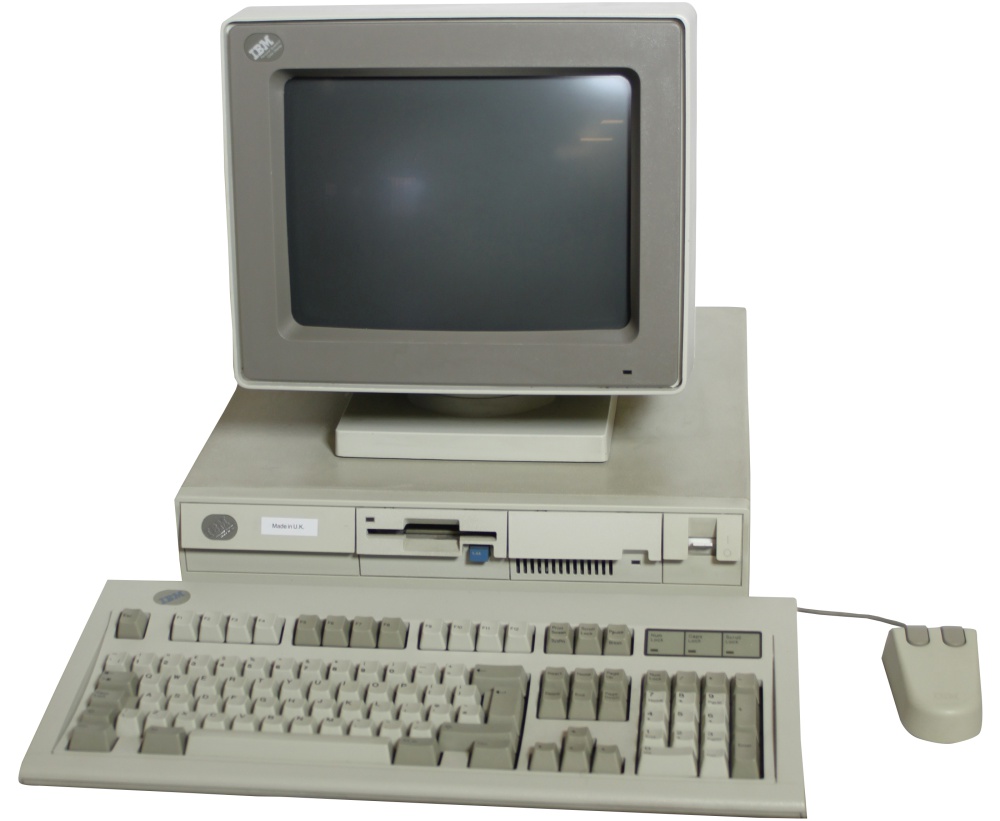 Now, we have many computers, which gives every student at Greenway the opportunity to get things done with technology. Many of our classrooms have Chromebooks, and we also have Mac labs and PC labs. Now, one can go to the Media Center and use their many computers to catch up on homework and other important schoolwork. Our school would not function as well as it does today without the technological advancements over the years, which has provided us with quick access to computers.