WHAT DEFINES A COWBOY?
When one sees a guy walking down the street wearing a cowboy hat, they might think he is a cowboy, but it's what is under that hat that makes them a real cowboy. Despite what some people might think, a cowboy isn't just a redneck or a 'hick'. They don't go muddying in their eighty-thousand dollar truck or live in the backwoods of Mississippi. Cowboys are men who gather and brand cows to sell them in order to make money. They either sell cows to the market, to people who need rodeo stock, or to the slaughter house.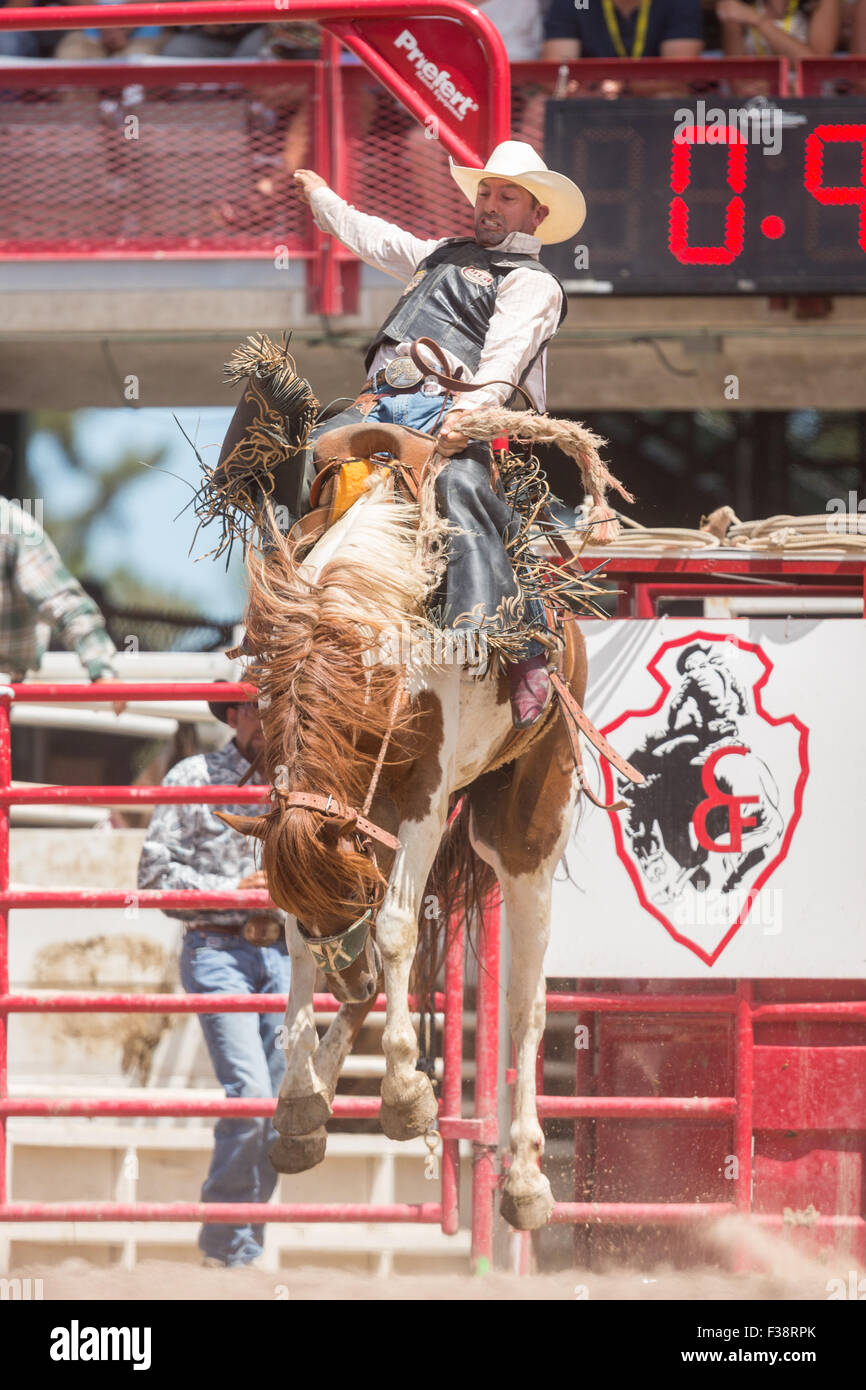 Some folks also think that men who compete in rodeos are cowboys; however, that's only about 60 percent accurate. Most rodeo cowboys simply compete in the weekend rodeos and then go home. While there are plenty of real cowboys who compete at the rodeo, they work all week and on the weekends these cowboys try to make money at the rodeo. The above picture is a saddle bronc rider in the rodeo at Cheyenne Frontier Days trying to make money.
One of the biggest ranches in Arizona is the O RO Ranch, which has been around since 1856. It was originally a Spanish land grant for 100,000 acres north of Prescott.
After a long while, the Greene Cattle Company purchased the grant in 1936 and shortly after that, the adjacent 157,000-acre Mahon Ranch. After the next 37 years, it was part of the vast cattle empire that Colonel William Cornell Greene and his descendants accumulated in Mexico and the United States. In 1973, the JJJ Corporation purchased the ranch, now known as the O RO Ranch, due to the fact that the cattle are branded with the O RO and the horses with the RO.  Today, the ranch has 257,000 acres of some of the roughest and most remote country in the Southwest, with around 5,000 heads of cattle and 50 broodmares according to "ranchhorsesale.com".
People who work on this ranch are real cowboys who have always been devoted to the lifestyle. It doesn't matter who your dad is or how old they are, one can't just become a cowboy. It's in the blood; they need to want it like nothing ever because it's a life style, not a hobby. People who work on ranches like the O ROs, the Babbits , DG, the Campwood Cattle Co., plus many more are real cowboys who have earned their spurs.